I have a table where each row is a laravel component. In here I have a status field that will change elsewhere in the application. I have an event set up and a listener in the table row component. This all works fine and it picks up the change. The trouble is, it updates all rows.
I'm sending wire:key when each row is built which incidentally doesn't look right in developer tools and I can also bring the correct key back in the listener, just not sure how to marry the 2 up.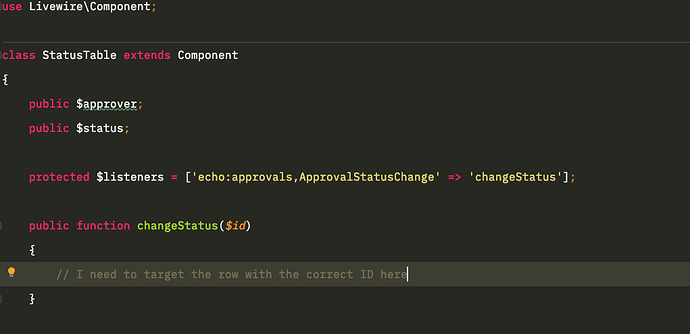 !
I had another image but can only post one.
Thanks